For the past few months (since WWDC) I've been co-authoring a fantastic book called iOS 6 by Tutorials. And today I can announce that we have finally been able to release it now that Apple's iOS 6 NDA has been released!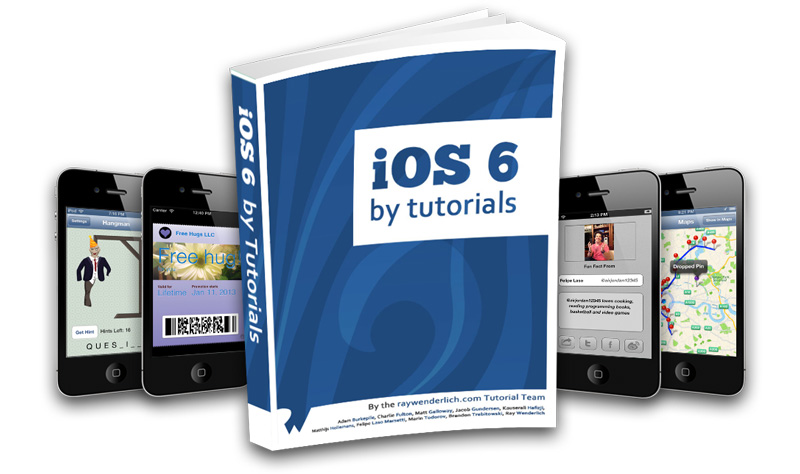 The book covers a ridiculous number of things. Here's the outline (with the chapters I wrote in bold):
Modern Objective-C
Auto Layout
UICollectionView
Passbook
In-App Purchase
Social Framework
Challenges with GameKit
Attributed Strings
State Preservation and Restoration
What's New with Cocoa Touch
What's New with Storyboards
What's New with UI Customisation
What's New with MapKit
What's New with EventKit
What's New with CoreImage
Automated Testing
Accessibility
Secrets of Info.plist
The book weighs in at over 1500 pages so it's well worth the money. In fact for a short time it's worth it even more since it's on sale at only $44! Grab it now before it goes up in price.
Also, there is what we're calling an "iOS 6 Feast". This is a whole load of free stuff from site including tutorials, updated tutorials and even some stuff we're giving away!